The people behind Inspiral Health and the ICM COVID-19 website …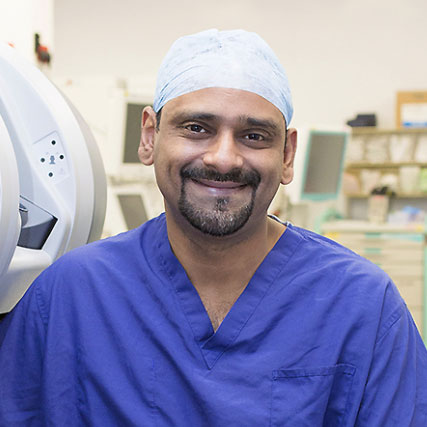 Shahnawaz Rasheed is a Consultant Surgeon at The Royal Marsden. He has published widely and has delivered many lectures in the UK and internationally on various aspects of colorectal cancer
Shahnawaz has dedicated much of his professional life to global health projects in Low-and-Middle-Income countries (LMICs). He developed and has served as senior faulty on a Disaster Response course for clinicians and logistics personnel since 2009, and in that time has coordinated and led several international disaster response teams around the world. He has also helped to facilitate courses in conjunction with UK-Med on behalf of DfID for proposed disaster deployments using UK NHS clinicians and para-medical support staff following major disasters.
Shahnawaz is a Permanent Council member of the G4 Alliance which advocates for surgery, anaesthesia, obstetrics and trauma in LMICs, and has an interest in improving delivery of health care following international disasters.
Shahnawaz is deeply committed to the fundamental right for all to shelter, food, water, healthcare, safety and education, and feels that emphasis should be placed on truly sustainable and locally driven development around the world and that we can evolve to offer a better global health service by working together.
Shahnawaz was awarded his medical degree by St. Bartholomew's and The London Hospitals'' Medical School in 1997. Subsequently, he was admitted as a Member and then a Fellow of the Royal College of Surgeons of England. He was awarded a PhD by Imperial College London for research on colorectal cancer undertaken at St. Mark's Hospital, London, in conjunction with the Weatherall Institute, Oxford, and the Mount Vernon Cancer Centre, Hertfordshire.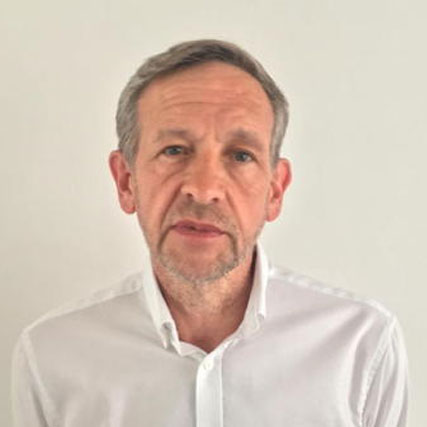 Dominic Morgan brings to our mission a distinguished career and personal drive spanning UK Fire and Rescue, Prehospital Ambulance Services, International Disaster Response, NHS strategic healthcare development, healthcare response and development in Low and Middle Income Counties (LMIC's).
Dominic started his career in the British military, during which time he became a conscientious objector. With no formal education, he has risen to senior leadership positions across multiple services mandated to saving lives, both within the UK and across LMICs. Dominic joined Wiltshire Fire & Rescue Service in 1991 and received the Chief Fire Office's, Best Office in Charge award for RTC extrication in 1995. Dominic joined Wiltshire Ambulance Service in 2001 as frontline clinician and received Great Western Ambulance Service's Chief ambulance award in 2012 for most improved operational delivery, taking the then Great Western Ambulance Service (GWAS) from the lowest to highest performing ambulance trust in the UK in four years, first as the Performance Improvement Manager and as GWAS's Locality Operations Manager covering Wiltshire, Swindon, and Bath and North East Somerset (BANES) in the UK. Dominic is a UK HCPC registered Paramedic.
Dominic has provided operational, tactical, and strategic leadership across multiple environments and services, including Head of Medical Operations, Head of Assessment and International Disaster Response Leadership. His deployments include Kashmir in 2005, Haiti in 2010, and Nepal in 2015. Dominic was a founding member and Course Director for an International Disaster Response Training course taught in the UK, US, and Canada since 2007. Dominic was the founding Course Director for the UK's Department for International Development International Emergency Trauma Register, responding to large scale global emergencies.
Dominic joined BANES in 2013, as the Urgent Care Network Lead, bringing together the whole Local Health Economy (LHE) under effective operational response and system resilience, responding to healthcare demands across all service providers. Dominic has led as NHS Commissioner for BANES and within the South West of the UK as 999 and PTS commissioning lead. In this capacity, Dominic identified the opportunity to evolve UK Ambulance Services from a time-response model, to one based solely on clinical outcomes. This initiative was published as the world's first largest prehospital clinical safety trial, resulting in the UK's Department of Health nationally mandated Ambulance Response Programme.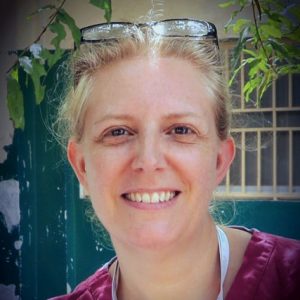 Andrea Levy has been a Registered Midwife since 2005 and is a Senior Partner in her midwifery practice in Toronto, Canada. She is the Head Midwife at North York General Hospital where she manages a team of more than twenty midwives.
Andrea is a Neonatal Resuscitation Programme Instructor at North York General Hospital, an Emergency Skills Workshop Instructor for the Association of Ontario Midwives, and is Adjunct Professor and Senior Clinical Preceptor for the Midwifery Education Programme, Ryerson University. She has been a faculty member and coordinator of an International Disaster Response Training Course in the UK, US, and Canada since 2014.
Andrea's Disaster Response experience began in Haiti in 2010, when she assisted in the establishment of a maternity care clinic in Cité Soleil following the earthquake. Andrea has since provided frontline clinical care and educational support to Maternal and Neonatal Units in Haiti and The Gambia and was a member of the WHO's Emergency Medical Teams Working Group on Maternal, Newborn, and Child Health in Geneva in 2018. She was a member of an International Disaster Response Team in Ecuador in 2016, liaising with OCHA and local leaders to establish WASH programmes in several small communities.
In 2017 Andrea was the recipient of the North York General Hospital Department of Family and Community Medicine's Peter R. Newman Humanitarian Award. Andrea completed her Master of Public Health at The University of Edinburgh College of Medicine and Veterinary Medicine in July 2020.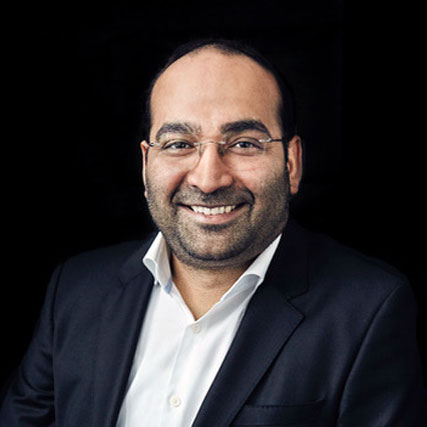 Asif Hamid qualified as a dentist in 2002, and has been a specialist prosthodontist and implant surgeon, with expertise in oral rehabilitation since 2011. He is a highly qualified and well-respected member of the dental community, currently managing practices in the West End of London and Cumbria.
Since 2006 Asif has devoted much of his time to charitable causes and volunteering around the world. He leads a dental team that performs life changing aesthetic and oral rehabilitation in The Gambia multiple times a year, and has provided dental and medical services in Uganda, Kenya, Senegal, and Mali. He is a member of an international Disaster Response Team, with deployments to Nepal and Haiti, and is a faculty member of an international Disaster Response Training Course taught in the UK, US and Canada. He has also organised mobile oral health facilities for the homeless in London.
Asif has a bachelor's degree with honours in Dentistry from Fatima Jinnah Dental College, Karachi. In 2015 he completed a residency programme at Eastman Dental Institute that earned him a Master's degree in prosthodontics and later validated by membership in Prosthodontics from the Royal College of Surgeons in Edinburgh and a fellowship in Prosthodontics with the Royal College of Surgeons in Ireland. Asif is a fellow of the European College of Prosthodontics.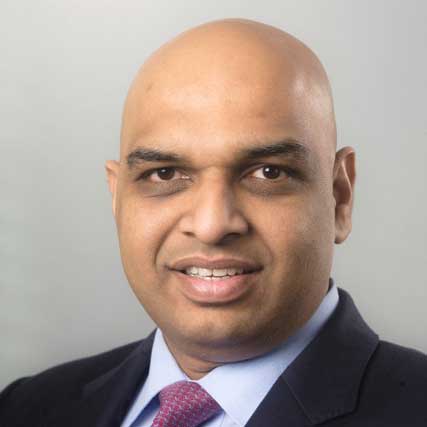 Dipak Khot is an accomplished banker with a career spanning nearly three decades across geographies working at senior levels mainly in the Global Markets division of International Banks and Corporates in the early part of his career. He is a regular speaker at various bank & corporate events on the subject of Market Risk management and has authored articles on the subject for international Treasury publications.
Dipak has been involved for over 25 years in charitable work that he personally oversees in rural areas, as well as assistance to the underprivileged in parts of Bombay city, where he originally comes from.
Dipak is a qualified Chartered Accountant, Cost & Management Accountant and a Chevenings Scholar in Banking and Finance from London School of Economics.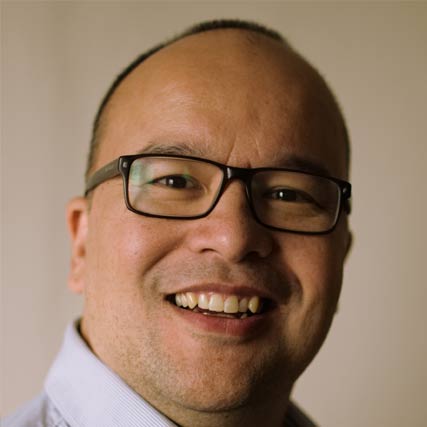 Paul Walker brings private sector know-how with 25 years of business experience both working internationally for large corporations and starting small businesses. Paul runs a corporate filming business which works with the world's largest advertising agency and two of the UK's fastest growing technology and fashion companies. With this experience, Paul contributes specialised filming knowledge, providing both equipment and expertise in this area to drive our video efforts.
Paul studied business in France as part of the Erasmus Scholarship Programme at a business school which today specialises in French/English/Mandarin linguists.
Paul enjoys classical piano, plays a little chess and as a schoolboy, represented Middlesex U16s which won the English U16 championships. As an adult, he went on to pick up a prize in a British championship.
As with the rest of the team, Paul wants to make a real difference in an organisation dedicated to helping healthcare professionals fight the COVID-19 pandemic.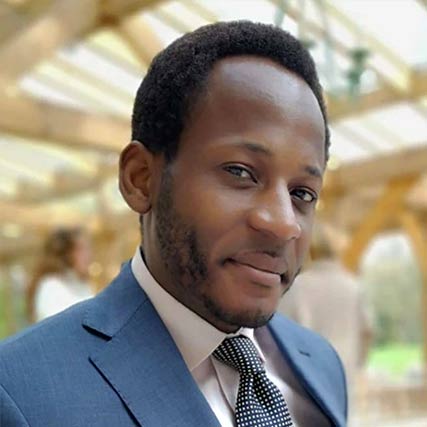 John Ndikum brings to the table 10 years of collective experience in the NHS, academia and the pharmaceutical industry. He graduated from medical school in London and holds a Masters in Public Health from Yale University.
He is passionate about optimising health systems in LMICs and is proud to serve as the General Secretary for Inspiral Health.
John is an avid reader of non-dual philosophy and also enjoys dancing, weight lifting and a palate of good music. In 2016 he published an anthology of poems 'Words of A Feather: The Mystic Musings of a Medical Man', which received positive reviews and chronicles his metaphysical musings to date.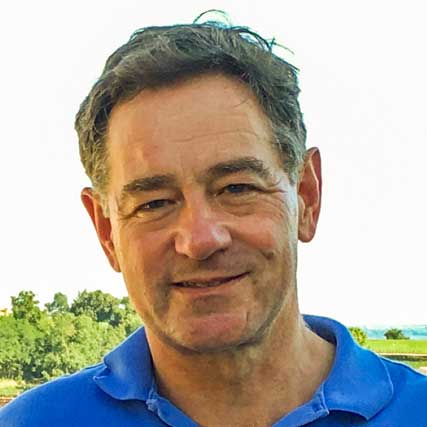 Mark qualified in Medicine from Westminster Hospital Medical School, London University in July 1980. His postgraduate surgical training was at St George's Hospital, London with attachments at several hospitals in the south of England plus a year in South Australia.
Mark was appointed Consultant General Surgeon with a special interest in Coloproctology to the Derbyshire Royal Infirmary in 1995 and then moved to Frimley Park Hospital in 1998. He has held a number of administrative positions including Clinical Director for the Department of Surgery, Lead Clinician (institutional and regional) in Cancer, Colorectal Cancer, Gastrointestinal Surgery and Endoscopy. On a National level he has served on the Council of the Association of Colorectal Surgeons GB & I, Association of Laparoscopic Surgeons and is a former President of the Section of Coloproctology of the Royal Society of Medicine. He developed an early interest in laparoscopic colorectal surgery and co-established a number of training programmes. His major focus has been on the tailored treatment of rectal cancer with a significant emphasis on robotic TME. He retired from his mainstream NHS practice in October 2018. He continues to provide day-case surgery, diagnostic and therapeutic endoscopy and remains committed to training, coaching and mentorship.
Mark is married to Judy, they have two grown up sons. Mark has several recreational interests that he enjoys when time allows. All involve the outdoors and include wildlife photography, skiing, cycling, adventure motorcycling, hill walking, sailing and fly fishing.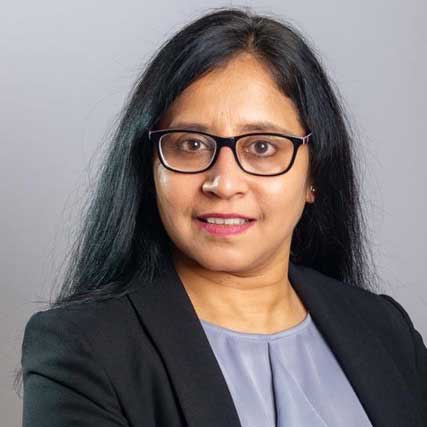 Pria Khot is a senior finance professional with experience in all facets of accounting, financial management, financial analysis and controllership in fast paced companies in the UK, Europe, Asia and USA.
She is proactive in collaborating with all members of the organisation to achieve business and financial objectives. Pria has extensive experience in streamlining and improving financial processes, enhancing team productivity and implementing ERP technology solutions.
She has led various change management initiatives, corporate restructuring and acquisitions to deliver optimum returns for business stakeholders. Pria has been involved in various charity work in India for the under privileged and has also managed the accounts and reporting of a UK based charity.
Pria has an MBA degree in Finance and is also a qualified Cost & Management Accountant.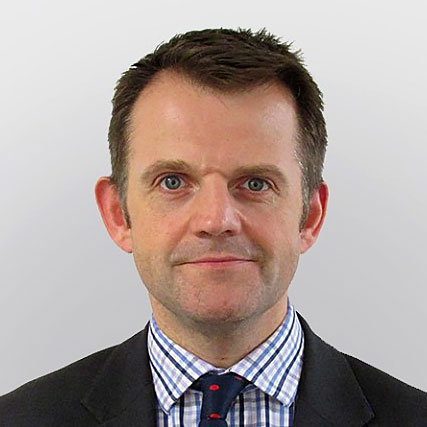 Henry Tilney trained at St Bartholomew's Hospital in London, undertaking Basic Surgical Training in Guildford and Chichester before completing surgical training in the South-West Thames Region. He carried out research at St Mary's Hospital London, into outcome measures in Rectal Cancer Surgery, leading to the award of an MD degree from Imperial College/University of London.
As part of his research he was awarded a Royal College of Surgeons Clinical Research Fellowship and an 'Engaging with Quality' Grant from the Health Foundation. As part of this he received leadership and personal development training which was built on with a 1-year Frimley Health '2020' Leadership and Management Fellowship completed in 2019.
In 2009 he was appointed as Consultant Colorectal Surgeon to Frimley Park Hospital. His major interest is the surgical management of rectal cancer and he leads the rectal cancer programme offering a full range of treatment for primary rectal cancer including Bowel Cancer Screening Colonoscopy, Transanal Endoscopic Surgery, and Laparoscopic, Open and Robotic rectal cancer surgery.
He is the Lead Surgeon for Colorectal Cancer at Frimley Park Hospital and sits on the councils of the Association of Coloproctology of Great Britain and Ireland, and the Sections of Coloproctology and Surgery of the Royal Society of Medicine.
He has extensive experience of different Robotic Surgical platforms, having used the Da Vinci system for more than 10 years, and having helped in the development and validation of the Cambridge Medical Robotics 'Versius' system, for which he also acts as a Preceptor.
He is widely published and is on the peer review panel for the British Journal of Surgery, Diseases of the Colon and Rectum, Colorectal Disease and the Journal of Robotic Surgery.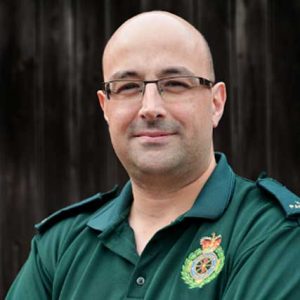 Simon Greenfield has been working in pre-hospital care for over twenty years, having started his career in 1996 with what was Warwickshire Ambulance Service (since merged to form West Midlands Ambulance Service University NHS Foundation Trust). He currently works as a Hazardous Area Response Team (HART) Paramedic whose remit includes responding to acts of terrorism, mass casualty incidents and "hot zone working" such as CBRN, Urban Search and Rescue, flooding and rescues at height. From this he has also become a Safe Working at Height and Rope Access instructor and a clinical lead.
After qualifying as a paramedic in 2000 Simon developed a strong interest in the field of humanitarian and austere environment work, having been to Sierra Leone towards the end of the civil war whilst volunteering with a children's charity. Since then, his humanitarian work has taken him back to various countries including Sierra Leone, Chad, Mozambique, Syria and The Gambia working with small independent charities to large international agencies. More recently, he deployed to the 2015 Nepal earthquake as part of an International Disaster Response Team, delivering emergency and primary care to the people of that country.
Simon has instructor qualifications in various pre-hospital and rescue disciplines and in 2017 set up Red-2 Medical, providing medical and rescue training to health care professionals, private individuals, small companies and public organisations.
He is also a Bronze Commander and is currently completing his BSc in Paramedic Practice at Cumbria University.
In Simon's spare time he enjoys watching rugby, volunteering as a wildlife officer, and disappearing into the hills, particularly in the Lake District.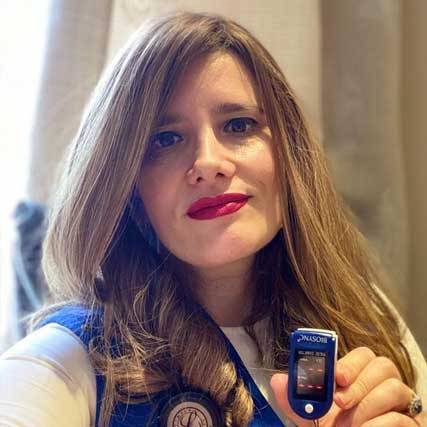 Sharon Raymond is a highly experienced out of hours/111 General Practitioner, with extensive clinical leadership experience in the Primary Care setting. She is a Named GP for Safeguarding Children for two London CCGs, a medical member of the first-tier social entitlement tribunal, a GMC Associate and an NHS GP appraiser.
Sharon has authored and delivers an RCGP accredited course on golden rules for clinicians working in the unscheduled care setting. She runs bespoke safeguarding training for organisations within the NHS, including previously in conjunction with the GMC and local CCGs, and provides safeguarding consultancy for organisations. She lectures and publishes articles on safeguarding, in particular FGM, on which she has authored a guidebook for professionals.
Sharon is director of the COVID Crisis Rescue Foundation, which supplies PPE to NHS and other frontline professionals, and she has devised and set up two novel services covering London – the COVID Cab Service, and Urgent Oximeter Response. The latter is the first service of its kind, delivering oxygen saturation probes to any patient in London within 90 minutes of a request being made to the hotline, all day, every day. Sharon is also currently developing a novel medical app.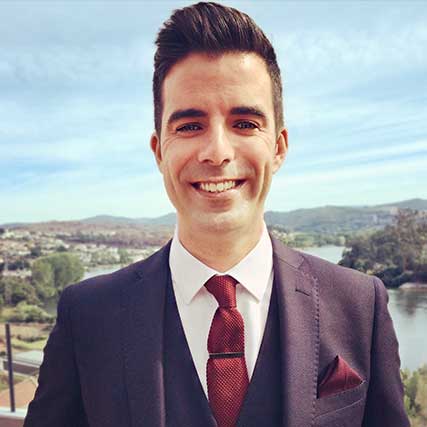 Filipe Carvalho has more than 13 years of progressive nursing experience and is currently an Advanced Nurse Practitioner in Colorectal Surgery; he is also the Lead Nurse for Gastrostomy devices at the Royal Marsden Hospital in London. Filipe has a Graduate Diploma in Cancer Care and an MSc in Advanced Practice in Clinical Cancer Care.
Filipe's main role involves supporting patients with a variety of advanced colorectal cancers, who require surgeries such as total pelvic exenteration. He works alongside the clinical education team in training nursing staff across the Trust and is a lead author of the The Royal Marsden Manual of Clinical Nursing Procedures.
Filipe is involved in different research and audit projects and has published on a variety of topics. He is an honorary lecturer in advanced nursing practice, oncology surgery, and enteral feeding at the Royal Marsden School of Nursing, and a Council member of the SAFER Project Delivery Group, and the Trust's Digital Transformation Programme.
In his spare time, Filipe enjoys cooking up a storm in the kitchen and trying out new foods.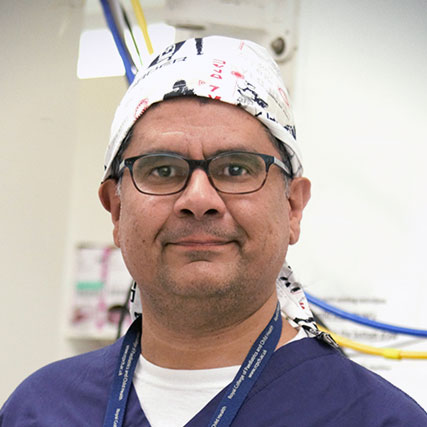 Dr Nadeem Afzal is a Consultant in Paediatric Gastroenterology, Hepatology and Nutrition at Southampton University Hospital NHS Trust, UK. Dr Afzal runs a busy paediatric gastrointestinal service in Southampton with referrals from 13 regional hospitals from the South of England.
Dr Afzal is the National Lead, Chair, of Paediatric Endoscopy Working Group, BSPGHAN (British Society of Paediatric Gastroenterology Hepatology & Nutrition) having previously served as elect national BSPGHAN Secretary. Dr Afzal is an Expert advisor to the Centre for Clinical Practice, NICE (National Institute of Clinical Excellence) and elect member of PORTO Paediatric Inflammatory bowel disease Group, ESPGHAN (European Society of Paediatric Gastroenterology Hepatology and Nutrition).
Dr Afzal runs an active research programme and currently working with immunology colleagues at Southampton University finding non-invasive
methods to monitor Eosinophilic Oesophagitis in children. This is done using a newly developed unique local 'string test' in children with EoE which can tell about eosinophils in the oesophagus without children needing an endoscope or anaesthetic. The Southampton paediatric eosinophilic research group is also exploring other applications to potentially use in developing countries. Dr Afzal is a Faculty teacher for MSc Allergy at Southampton Medical School, Southampton and MSc in Paediatric Gastroenterology at Queen Mary, University of London St Bartholomew's and has previously served as editor in Chief for World Journal Gastrointestinal Endoscopy.
Dr Afzal is currently developing guidelines for management of paediatric inflammatory bowel disease in low resourced countries, when access to expensive treatments is not possible. This work is being done with paediatric IBD experts in the Porto IBD group (ESPGHAN). The Porto Group receives calls from low- and middle-income countries, and Dr Afzal is a member of the group helping local clinicians in diagnosis and management of paediatric inflammatory bowel disease.
Dr Afzal has served as a single handed Medical Officer in a basic health unit in a remote village of Southern Punjab Pakistan for a year gaining experience in managing limited medical supplies, use of limited available choice of medicines and making 'sensible referrals' to district surgical units with transport being at premium.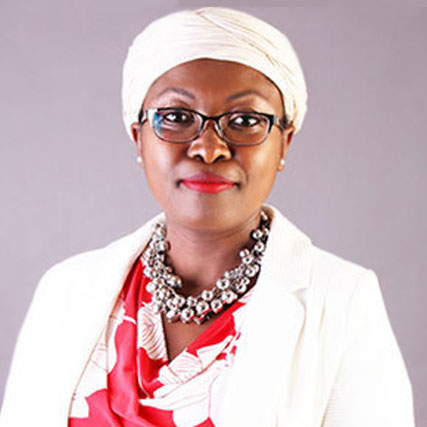 Adama Ibrahim is an award-winning operational strategy expert, blockchain advocate, and patient engagement thought leader with over twenty years in the NHS on commission by the Department of Health and in the pharmaceutical industry.
As a successful research and development transformation change champion, she brings extensive experience leading and coaching remote and complex global teams in her role as a Volunteer Trustee.
Adama has held other volunteer roles as an AllBright Academy Ambassador, a member of the DIA Patient Engagement Voluntary Community Leadership team, and as Founder and Strategic Advisor of Emerging Markets Quality Trials.
Adama is the recipient of many industry awards, most recently the Financial Times 2019 Top 100 UK influential BAME Tech Leader Award. She holds a Postgraduate Certificate in Public Health from the University of Wales College of Medicine (2002), and an EMBA from Henley Business School (2017).